Big-Top Promo Products!
Big-Top Promo Products!
Come one, come all to the best party in town, the circus! Step on up to find neat promo products that are sure to wow a crowd!
Toy Elephant
At a Big-Top Circus, you are sure to see some amazing animals. One of the most famous circus animals is an elephant! Customize this plush with fun accessories and personalized branding. It's great for fundraising and children's events.
Circus Train Box
This multi-purpose circus train box is great for animal crackers, popcorn, or any other circus-day treat! Use this item for fun mystery boxes or just a way to show your clients you care!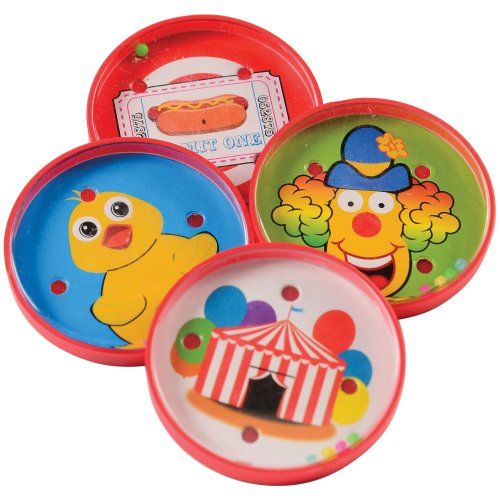 Carnival Pill Puzzles
Prepare to be amazed by a disappearing ball puzzle. Land the four beads into the four slots and consider yourself a winner! Perfect for children's events and a way to get your name out there.
Popcorn Bags
You can't go to a circus without some popcorn in hand! These easy-to-use popcorn bags are great for sharing at office parties, events, and grand openings!
Clown Wig
There's no clowning around here! This accessory is a great accompaniment to your circus day or any event to make others smile.
Did you find some fun product inspiration? Contact us today.
---
Category: Promotional Product Ideas
Tags: promotional items, marketing, circus, children, parties, fun, popcorn, clowns, elephant